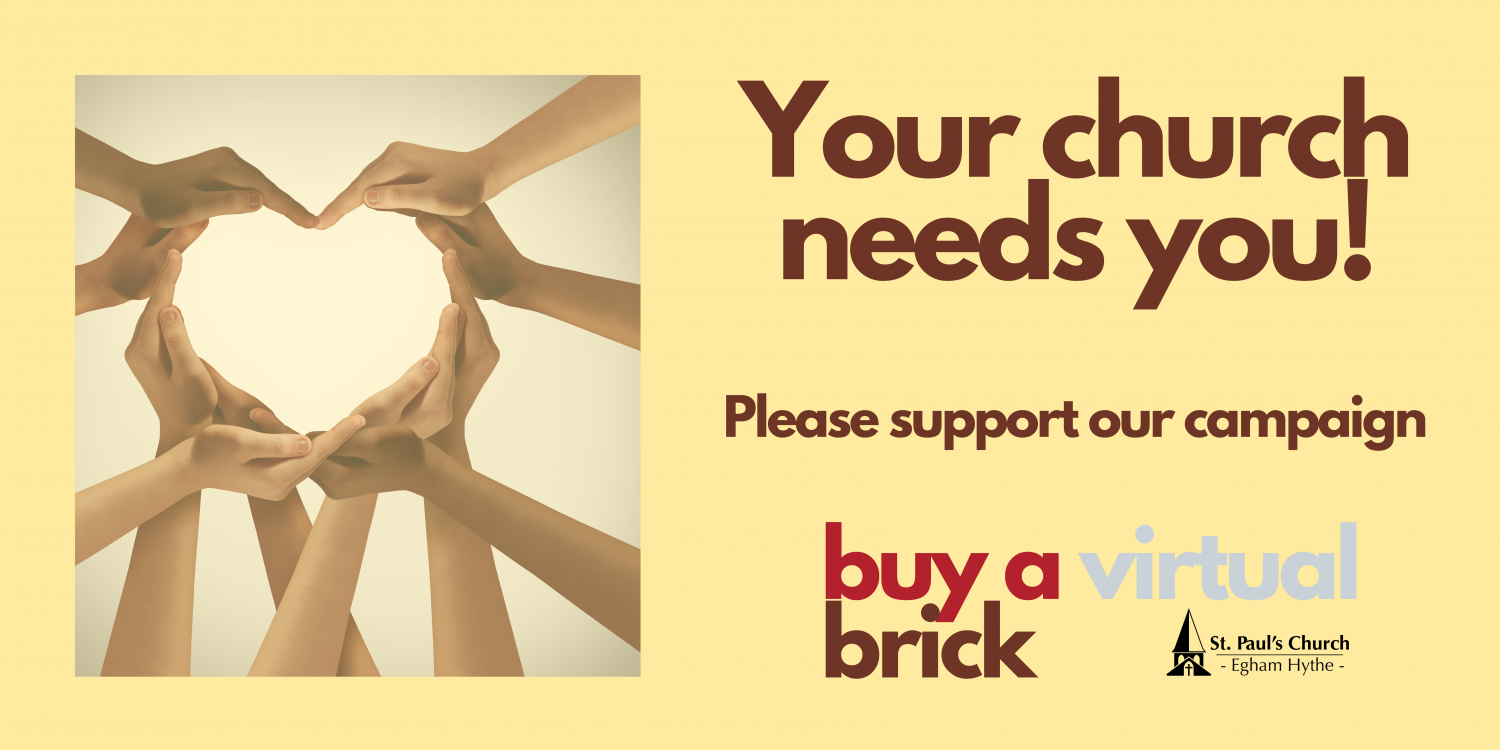 Giving to St Paul's
The work of our church is reliant on people's generosity, a generosity that is the hallmark of a living faith and trust in God. Our Sunday worship and Open Space work with the community activites are free to all so that anyone can come, whatever their circumstances. To make that happen we need to cover our costs so please consider if you are able to support us financially, either by a one-off gift, or better still through regular monthly giving. Your gift would make a huge difference.
Ways to support us:
Join the

Parish Giving Scheme

to set up a regular inflation linked monthly contribution. Our details are Egham Hythe St Paul PGS 170617192. This is the best way to support us as all the money comes to us, the administration of gift aid is easier and regular giving enables us to budget and plan better.
For BACs payment – The Co-operative Bank, PO Box 250, Delf House, Southway, Skelmersdale, WN8 6WT
Account Name: St Paul's Church, Egham Hythe, Sort Code 08-92-99, Account No: 67215168.

If you are a UK taxpayer, you can increase your giving by 25% at no cost to yourself, by completing a Gift Aid Declaration which will allow us to reclaim the tax you paid on you donation from the Government. You can download a form here: Gift Aid Declaration Form

You can give directly today through our JustGiving page. Cheques payable to St Paul's Church can be posted to the St Paul's Treasurer c/o 33 Langton Way, Egham TW20 8DS. For more information email treasurer@speh.org.uk
Thank you!